What's a play couch and how do we use it?
Photo Credit: @growing_our_tribe
Are you looking for ways to keep your kids busy indoors (without pulling out the screens)? As a parent, you know better than anyone that little imaginations are always dreaming up new ways to play. So, why not give them the ultimate indoor playground to bring their wildest ideas to life?
That's where a kids play couch comes in. With infinite configurations and a soft yet durable design, a play couch is perfect for open-ended, imaginative indoor play.
Want to make sure you're getting the most fun out of your kids play couch? Keep reading to discover how to use a kids play couch and what creative builds your little ones can create.
What is a kids play couch?

In case you haven't encountered one before, a play couch is part-toy, part-furniture, and one of the most versatile toys to hit lounge rooms since the cardboard box.
But let's talk specifics. A kids play couch is made up of modular cushions, each in different shapes and sizes. The aim is this: to encourage your kids to build, climb, roll and slide their way through the afternoon....without deconstructing your adult couch.
Each cushion is made from lightweight but super durable materials, with non-slip, machine-washable covers that allow kids to configure each piece into a fort, castle, ship, obstacle course or anything else they want to create. It fosters the kind of imaginative indoor play that we all spent hours of our childhoods engaging in, but with a household item that is now custom built for this.
What makes a kids play couch an all-round winner is its unique ability to replace all those small toys that are cluttering your living room floor. Instead, a stylish play couch can live in your home year-round (yep, even when guests come around) and keep the kids entertained for years to come.
What makes a kids play couch an all-round winner is its unique ability to replace all those small toys that are cluttering your living room floor.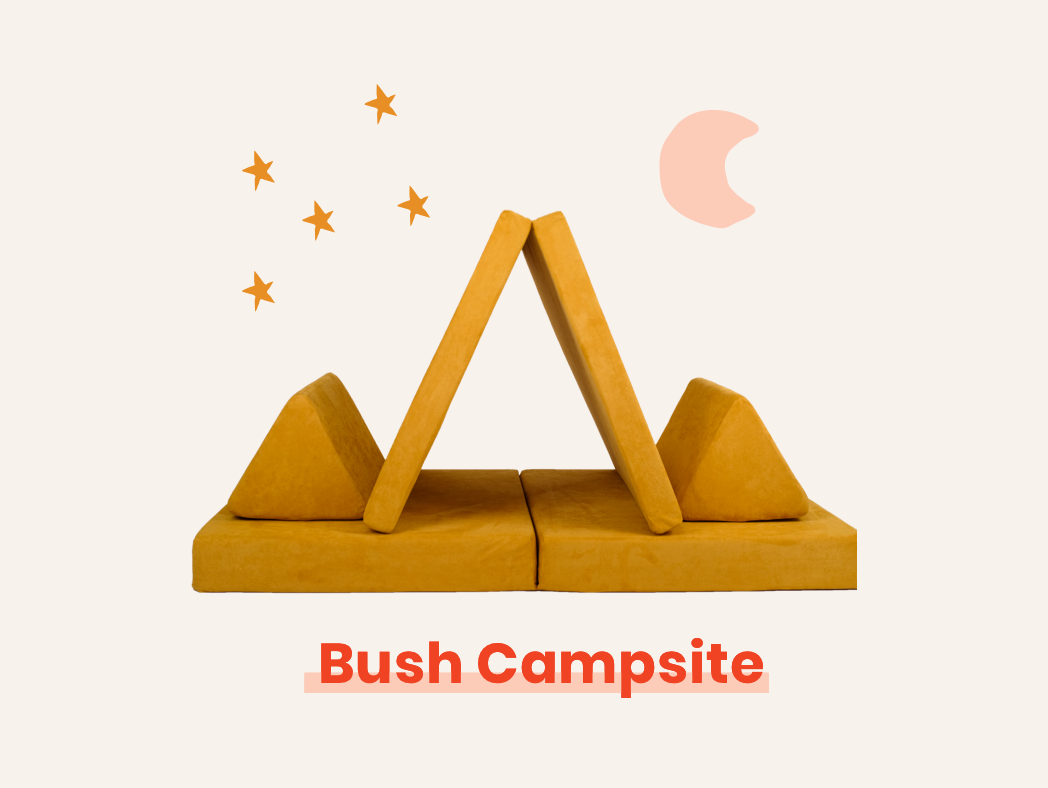 Why kids love play couches
We reckon every kid deserves to have a custom-built toy made for endless, imaginative play. And that's exactly what a play couch delivers: a modular design that transforms into whatever creation your kids can dream up.
Here what your kids adore about a play couch:


1) It's perfect for rainy days: skip hours on the computer or swiping on the iPad. Instead, a play couch will keep little minds occupied as they sail the seas, whizz through a race track or venture into the jungle. A play couch suddenly turns the indoors into a whole playground.


2) They can throw themselves at it: soft cushions mean that kids can throw themselves on and at a play couch without hurting themselves or breaking household items. This means Mum and Dad are more willing to let them run and jump and do all those sorts of fun things indoors that usually are reserved for outside


3) It's all theirs!: Instead of getting in trouble for pulling apart the adult couch AGAIN, or being nagged to be careful not to spill something near the cushions, having a kid-dedicated play couch that is easy to clean means your children can truly make it their own and play with far fewer adult interruptions.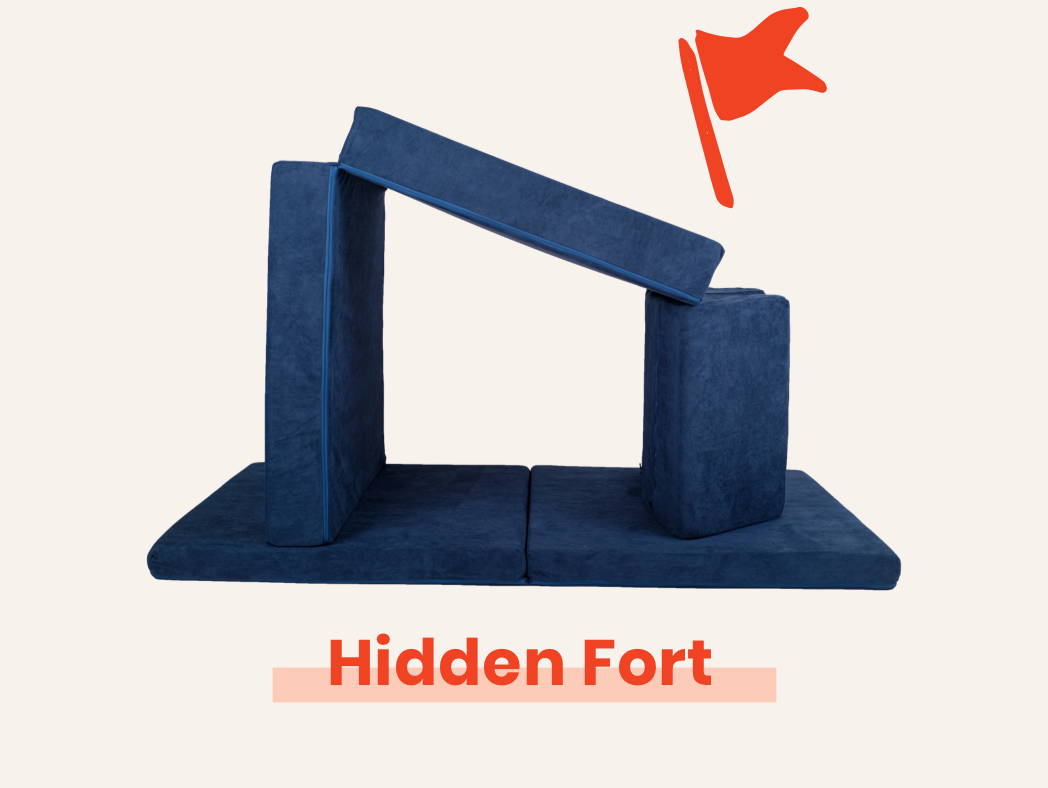 Why parents love play couches
It's not just little ones that are going crazy for play couches. Parents are also falling in love with this versatile toy for many reasons, including:
1) A play couch saves your actual sofa: A play couch gives your adult couch a well-deserved break! Ever gone to sit down and realised your couch cushions are already busy being critical parts of a fort construction? A play couch will take care of that problem for you and ensure your adult sofa is finally left in peace.


2) A play couch encourages inter-sibling play: Play couches foster the kind of sibling play and family time that almost all parents are looking for. While many small toys are hard for siblings to play with at the same time, a play couch really comes to life when you have someone to help hoist cushions, crash down walls, or snuggle into a nook with. Suitable for play for all ages, from babies to teens, a play couch helps set the stage for inter-sibling play, and some peace for parents from squabbling along the way.


3) A play couch can get dirty... and clean again easily: A well made play couch (like The Possum!) has easy cleaning as a key product feature. We're talking stain-resistant covers that are mostly spot cleaned with a damp cloth, while also been removable and machine-washable. Because no parent wants to be stressing about the inevitable spills and stains that come with play.


4) You'll find yourself using it a lot too!: Many parents are surprised by how often they end up using a play couch, as well as their kids. Movie nights, a spare bed, or just an incredibly comfortable spot to lounge on at the end of the evening (with a cup of tea or glass of wine in hand), the play couch has no age limit and many parents report getting incredible use out if it themselves, both with and without their kids around.


5) It's a kids toy that actually looks good: No plastic parts, primary colours, or high pitched music coming from this toy. As well as being a seriously fun item for your kids, a play couch can be a stylish piece of furniture when it's not in play mode that can live happily in shared family spaces. The Possum comes in 7 stylish colours carefully selected to be interior and adult friendly.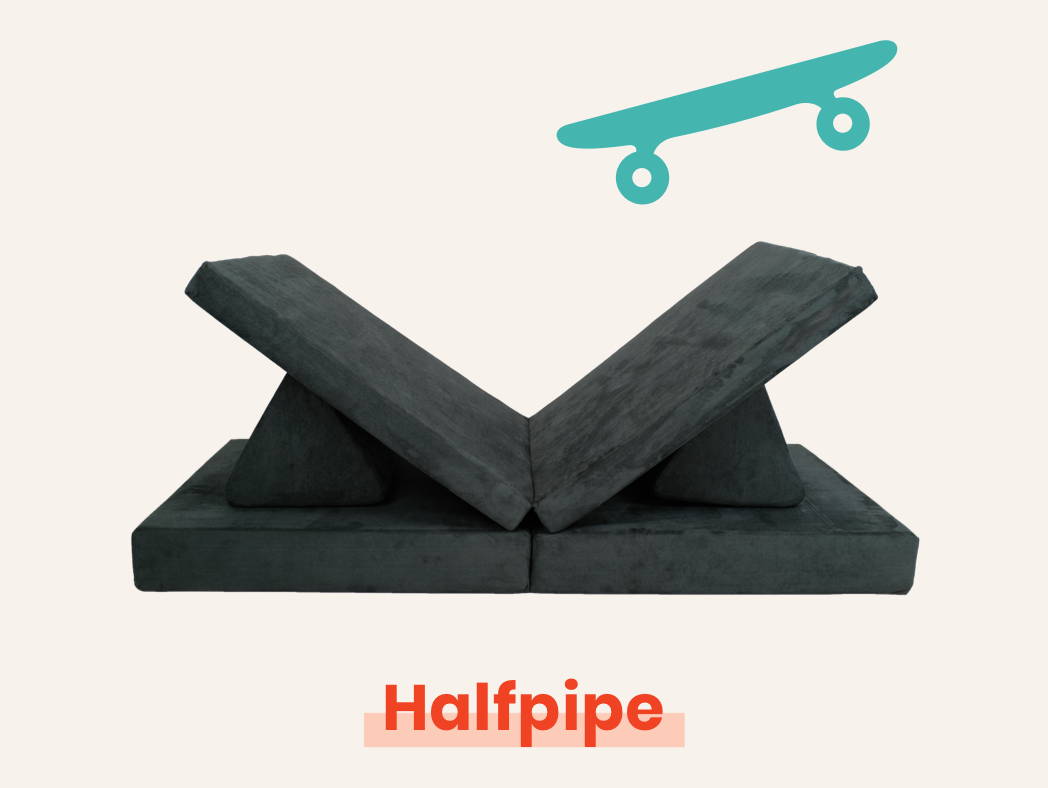 Why we built The Possum, Australia & New Zealand's ultimate kids play couch
Building forts and castles out of couch cushions and sheets has been part of Australian and New Zealand childhoods for generations. But until kids play couches came along, it meant deconstructing beds, linen cupboards and pulling apart the adult's couch. This and all of the wonderful reasons above, is why our Co-Founders Renee and Giorgia created the ultimate kids play couch, The Possum.


Suddenly realising that your home needs a play couch in it? Check out The Possum Play Couch to get yourself sorted!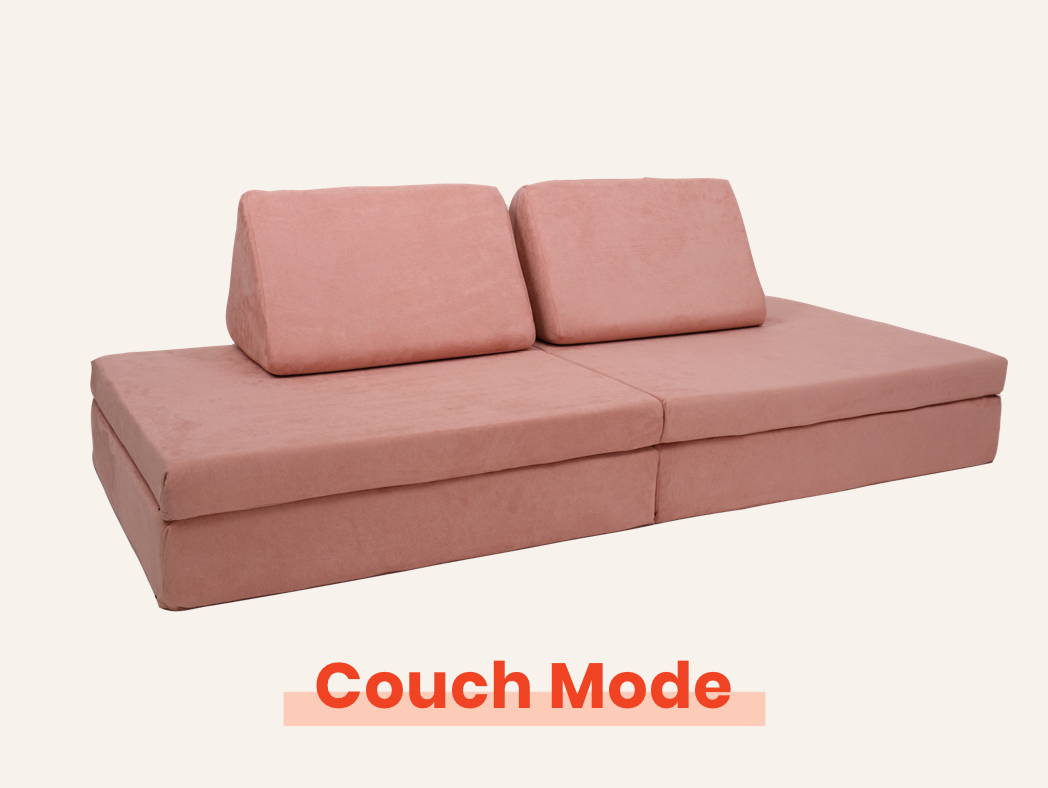 Sign up to our newsletter to be the first to hear about product drops, for imaginative play inspiration and other exciting updates.