Play with Purpose: Possum Play's Partnership with The Smith Family
We created Possum Play to give little minds a place to let their imaginations run wild. We grew up with our head in the clouds, always dreaming up our next adventure.
But for 1.2 million Aussie kids, this isn't the case. In fact, one in six Australian children are living in poverty, where even the basics are hard to come by at home.
So, we wanted to do something about it. That's why we're proud to share that Possum Play has partnered with a charity very close to our heart, The Smith Family. And here's why.
Why we're passionate about helping Aussie kids in need
Imagine growing up without books or toys to bring your big ideas to life. For too many Aussie kids, a childhood without learning tools and resources is all they know.
For families navigating financial disadvantage, paying for new school books, uniforms and toys to inspire imaginative play is beyond their budget. And we know how important these resources are to developing foundation skills and creating the building blocks for success at school.
As parents, aunties and god mothers to little ones, we believe every kid deserves a happy, carefree and fun-filled childhood, and we're saddened to learn that not everyone gets an equal start in life.
Here's what really hit home for us:


Disadvantages kids are on average

2 to 3 years behind in reading and maths

by the time they're 15 years old.





The

reading gap

between the lowest socio-economic status (SES) students and the highest SES student equates to almost

three years of schooling.


Low SES students have significantly lower Year 12 completion rates (60%) compared to students from high SES backgrounds (90%).
One in six Australian children are living in poverty

This last point is a significant one, as the stats show that finishing Year 12 has a big impact on our likelihood of going to university and getting into the workforce.
So, what happens if a student doesn't graduate high school? This can lead to:
Poor health outcomes

Increased chance of unemployment

Lower wage growth
For those growing up in disadvantage, the impacts are felt well beyond childhood, too. The cycle of disadvantage means a kid's school life is negatively impacted, leading to poor education and ultimately employment outcomes. And then, the cycle repeats itself for the next generation.
But we know we can break this cycle of poverty. And education is key to creating brighter futures for Aussie kids.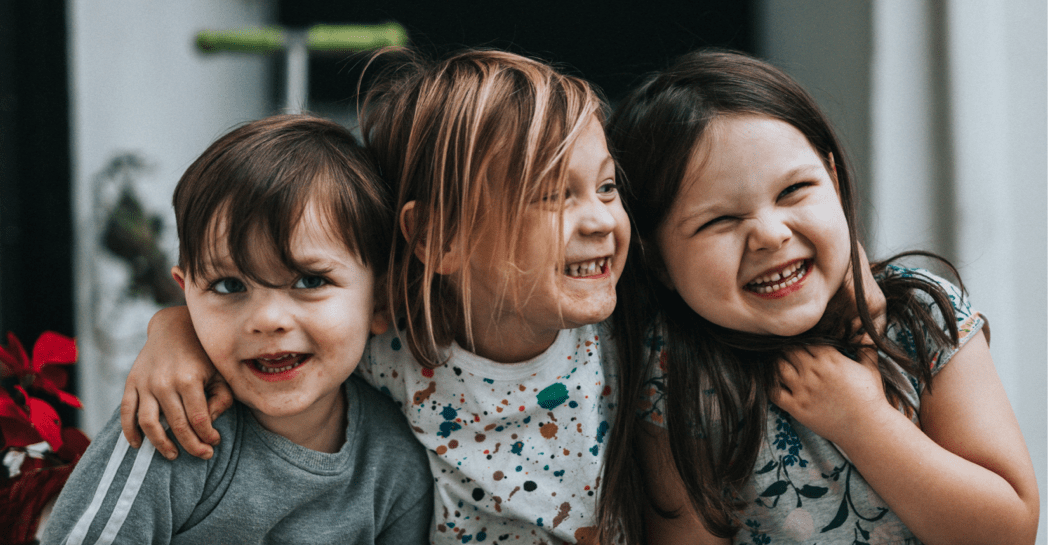 How The Smith Family helps change children's lives
Supporting kids' education is exactly what The Smith Family are committed to do. They're a national, independent children's charity with one goal: to help disadvantaged Aussie kids get the most out of their education so they can create better futures for themselves.
The Smith Family offers a stack of powerful learning programs and invests in education of disadvantaged kids to deliver long-term positive impacts for them, their families and generations to come.
And early intervention is key to improving outcomes for kids during school and into adulthood, too. The Smith Family do this through their Learning For Life program, which starts before they even head to the classroom and continues all the way to after they've graduated from high school.
From building key learning skills to creating a network of positive mentors (from parents to peers) as well as offering emotional and financial support to kids, their programs are helping to change lives and shatter the cycle of disadvantage.
And this is having a meaningful impact on the future of kids across the country. To date, The Smith Family has helped more than 209,128 disadvantaged Aussie kids and their families.
For families navigating financial disadvantage, paying for new school books, uniforms and toys to inspire imaginative play is beyond their budget.

What you can do to support The Smith Family
And that's where you come in.
We're proud to be supporting The Smith Family who, like us, believe every kid deserves a chance. That's why we're donating a portion of our profits from every Possum Play Couch sold to help The Smith Family do their incredible, life-changing work.
Every purchase you make helps kids across the country get the most out of their education, feel engaged in the classroom and create a better future for themselves and their families over the generations to come.
Find out more about The Smith Family and support the work they do by shopping with Possum Play. We all have the power to give every Aussie kid a brighter future.
Join our newsletter for early access to product drops, play inspiration, and other exciting updates.